News & Events

A symposium was held in Singapore – August 15 – 16, 2019
---
A symposium was held in Singapore – January 14 – 15, 2019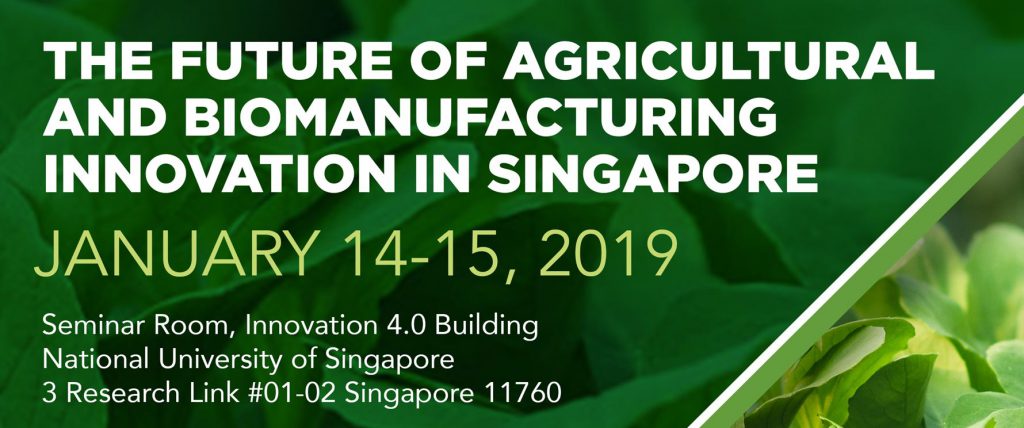 [Details]
---
New publication:
---
September 4, 2018 – SMART Meet the Community
---
June 12, 2018 – Technology That Matters Series #4
Professor Rajeev Ram shared about DiSTAP's work with broader members of the community, totalling about 50, including scientists, students, investors and administrators.
Food security is a growing global concern. Singapore, as an island city-state with little to no arable land, is almost completely dependent on other nations to feed its population. Globally, 15% of the world's 7.4 billion person population currently lacks access to sufficient calories or micronutrients and is malnourished. Professor Rajeev Ram's seminar, "Deep Tech at the Dinner table", covered the use of novel methods and technologies for the efficient and sustainable production of foodstuffs to ensure both Singapore's, and global food security.
---
May 28, 2018 – DiSTAP Training Session for Nanosensor Utilization
DiSTAP held a training session on May 28, 2018 at the CREATE Laboratory to educate and train end users on how to use plant nanobionic sensors for biochemical monitoring of living plant systems in real time. More than 15 scientists from the Temasek Life Sciences Laboratory and other collaborator labs attended classroom lectures and laboratory demonstrations that included colloidal nanoparticle sensor characterization, spectroscopic quality, plant infiltration and application, and the use of stand-off spatial/temporal imaging using a novel InGaAs detector setup now operative in the DiSTAP laboratory. Colloidal characterization of such nanosensors is an integral part of their utilization. The training event marks the establishment of facilities within DiSTAP, now online, for fabricating, purifying characterizing and applying nanosensors to a wide range of plant systems. Current work during the summer of 2018 will examine spatial and temporal measurement of plant immune signaling in real time.
---
---
---